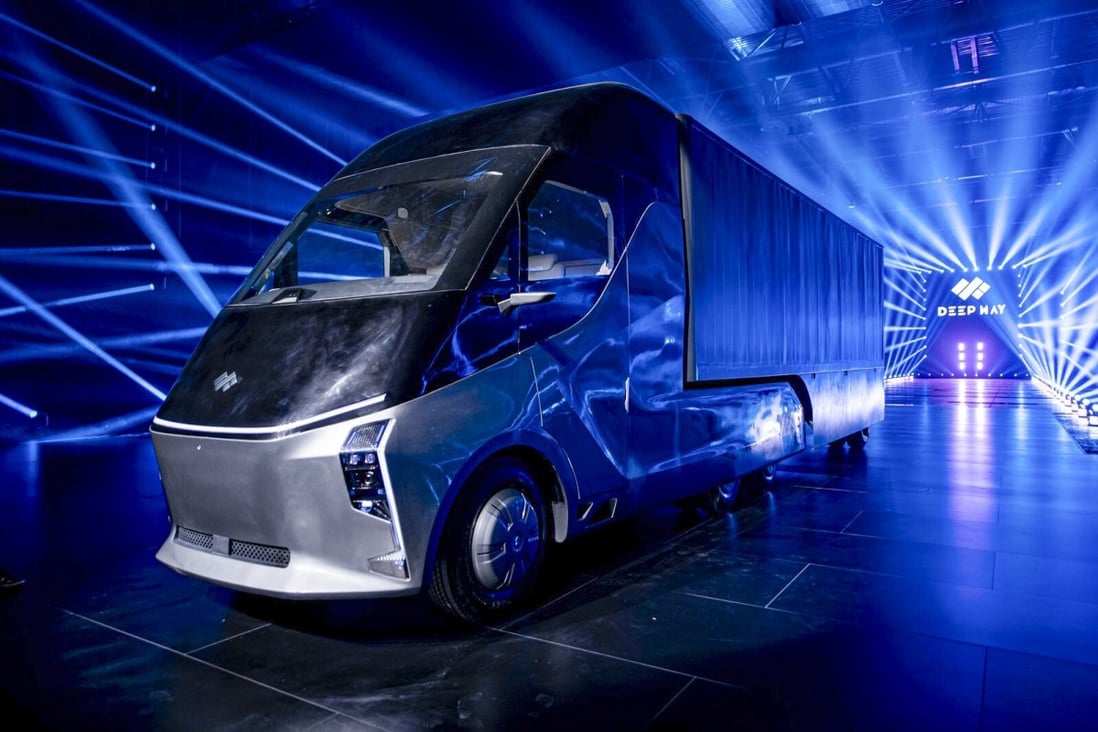 A few weeks ago, Apollo announced a joint effort with Baidu's DeepWay subsidiary to launch a semi-autonomous truck called Xingtu. This marks a further expansion of Apollo-powered vehicles, from tiny delivery robots to public safety patrol vehicles to robotaxis to public transit shuttles to buses, and now to trucks.
Autonomous trucking shares many of the challenges of autonomous urban driving, but trucking avoids some problems that robotaxis encounter, while experiencing different hurdles.
For example, autonomous trucks can mostly focus on operating in controlled highway environment, without the cross-traffic and chaos that robotaxis have to handle in urban environments.
On the other hand, trucks operate at much higher speeds, and thus have to see much further down the road, in order to react and even stop before a collision. Apollo states that the Xingtu vehicle can perceive objects up to one kilometer ahead. Long-distance perception typically requires a trade-off between distance – whether that comes from a special camera lens or high-powered lassers – and field of view.
Trucks also are much heavier, and have much different vehicle dynamics. Robotaxis are typically so-called "rigid body" vehicles, whereas truck as "articulated" – the rear trailer can move somewhat independently of the front cab.
Nonetheless, enough of the core autonomous vehicle technology overlaps that it makes sense for Apollo to pursue trucking. The trucking market is even more important outside of China than within it, due to the highly urbanized nature of China's population distribution. In that sense, the expansion to trucking could be a harbinger of Apollo's growth beyond the Chinese market.
Apollo's move to trucking parallels Waymo's deployment of their Driver technology to both autonomous trucks and robotaxis. In a recent CNBC interview, Waymo co-CEO Tekedra Mawakana highlighted the ability to deploy the Waymo Driver to both their Waymo Via freight service, and their Waymo One transportation service. Pushed to pick one area over the other as a focus, Tekedra countered that both services depended on a common platform.