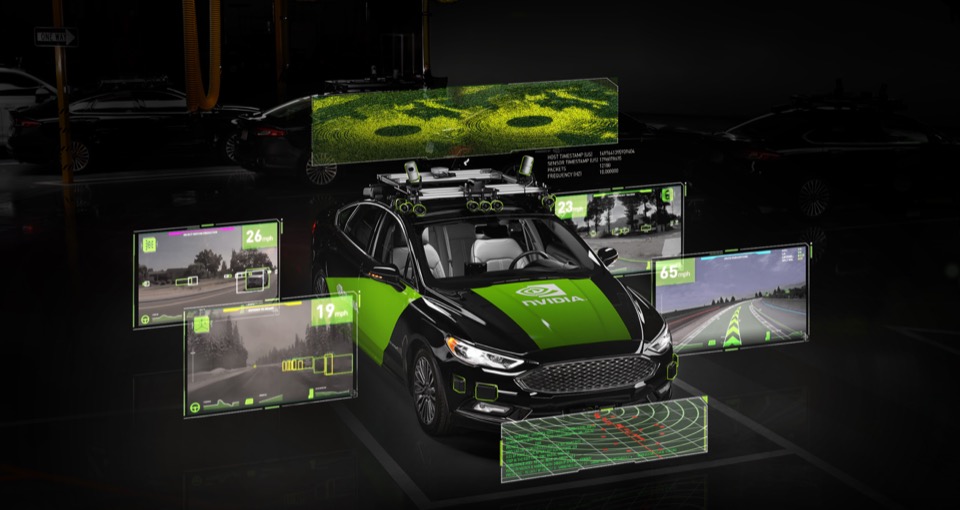 NVIDIA has been plugging away at self-driving for years now, and by all accounts making a lot of progress. They are arguably the world's leading artificial intelligence company, due to the importance of its GPU products for deep learning.
Their self-driving business model isn't totally clear – whether they will sell systems to OEMs or Tier 1 suppliers or even launch their own autonomous service. But they publish a lot of great research and software that impacts in the industry.
They just announced DriveWorks 4.0.
"NVIDIA DriveWorks provides middleware functions on top of NVIDIA DRIVE OS that are fundamental to autonomous vehicle development. These consist of the sensor abstraction layer (SAL) and sensor plugins, data recorder, vehicle I/O support, and a deep neural network (DNN) framework. It's modular, open, and designed to be compliant with automotive industry software standards."
The closest analogy is probably Baidu's Apollo self-driving ecosystem, which has seen more deployment within China.
Both of these are ambitious but somewhat under-the-radar efforts that I think may wind up surprising us.