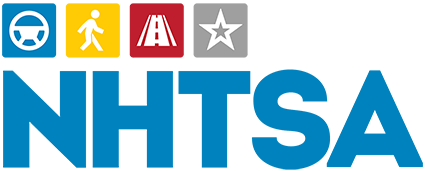 Yesterday, seemingly out of the blue, the US National Highway Traffic Safety Administration (NHTSA) issued requirements for reporting collisions involving automated driving systems (ADS) and advanced driver assistance systems (ADAS): "Standing General Order 2021-01: Incident Reporting for Automated Driving Systems (ADS) and Level 2 Advanced Driver Assistance Systems (ADAS)"
The requirements, which go into effect ten days from publication (yesterday), mandate vehicle manufacturers (mostly in the case of ADAS) and operators (mostly in the case of ADS) report crashes within 1 day or as a monthly aggregate, depending on severity.
The reporting uses an existing IT system called the Safety Recall Dashboard to fill out a pretty thorough one-page form.
Completing these forms will be a much more laborious task for a vehicle manufacturers than autonomous vehicle operators, simply due to scale. Even the largest autonomous vehicle companies currently have fleets that top out in the low hundreds. Toyota sold over 2 million cars in the US last year.
My initial scan of the form focused on how easy it would be for a large manufacturer to automate the reporting process. Most of the fields appear automatable, possibly with effort. But some, like "Narrative" and "Pre-Crash Movement" seem a lot harder to automate.
I wonder whether this reporting system will become a backdoor to a national automotive collision database. NHTSA limits the requirements' scope to Level 2 ADAS for the next 3 years, but of course if a Level 2 system collides with a Level 0 vehicle, then the collision will get reported. Eventually, if enough vehicles have Level 2 ADAS, then most collisions will wind up in this system.
The scope could go far beyond evaluating autonomy. Years ago, I was surprised to learn that the national statistics on automotive collisions are quite thin, because so often drivers don't report collisions to the police or even their insurers. Now vehicle manufacturers are required to report their customers' collisions to NHTSA.
That could open a real can of worms in terms of privacy and civil liberties. It could also ensure that everyone is safer on the road, most of all vulnerable road users like pedestrians and cyclists.